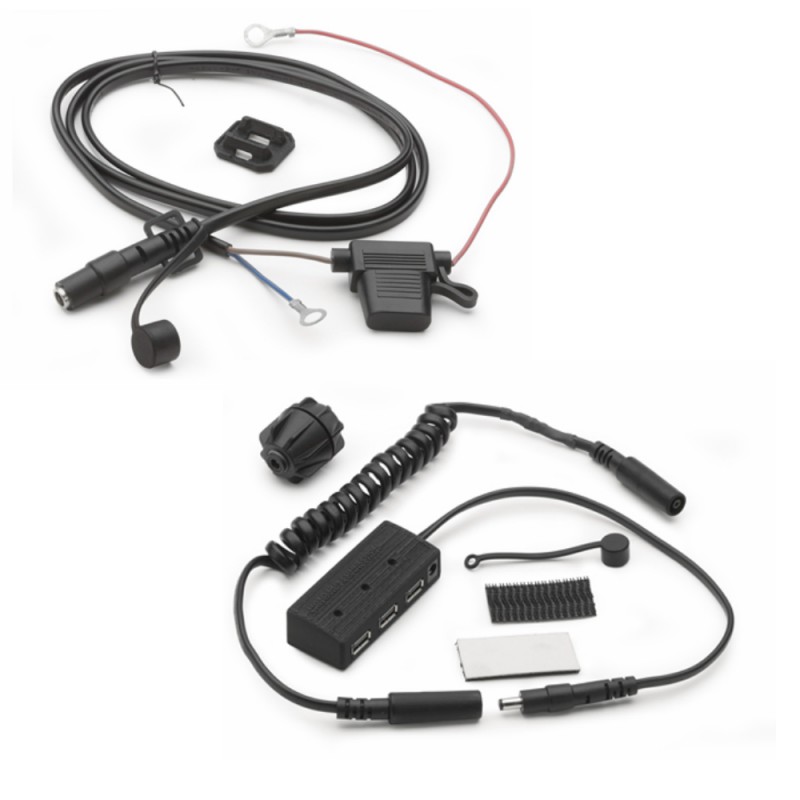  
USB charger kit for Givi bag compatible with installation on NT1100.
The S110 Givi system allows the installation of a waterproof power supply system based on the motorcycle battery up to a Givi bag.
The S111 USB hub fixed in the bag by a sticky system is thus powered and allows up to three devices to be charged during the trip.
No more smartphone battery problems over long distances with the phone in GPS mode. This emergency charging point, anywhere, fits perfectly with the spirit of your touring motorcycle.
100% secure payments